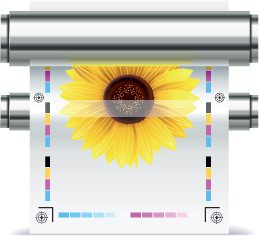 Our Printing Equipment
Spectrum Printing and Marketing has a strong printing equipment inventory. Since printing is considered a manufacturing business, our printing equipment choices have a major impact on how well our company can perform.
The Happy Printers' philosophy of providing consistent, on-time delivery and the highest quality printed images is made possible by our job workflow systems, our talented marketing and printing teams, and our top-notch printing equipment.
Check out our print portals that make your print buying easier then ever. Print Portals save our customers time and money. Call us to talk about your custom print portal today.